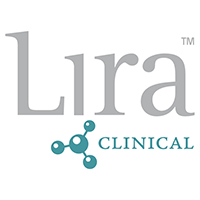 Radiant You uses paraben free Lira Cosmeceuticals with plant stem cell technology, multiple peptides, antioxidants, lighteners and crafted with the best natural ingredients available that have long lasting corrective results. Lira Clinical products provide the most advanced proteins, fruit enzymes and botanical formulations available today. Lira's peel are designed to effectively resurface the skin without creating the long term damage associated with other common peeling treatments.

Face Reality acne products are clear-skin non-prescription products that help get acne under control in about 3-4 months, depending on your type of acne. All products have been tested a approved as non-pore clogging and acne safe. But it's not enough to simply hand you products and send you out the door to figure things out on your own. I'm here as a Certified Acne Specialist to guide you through the process of getting clear, provide product usage instructions, and set your follow-up appointments. Before you purchase any products, your first step begins with a consultation appointment, to help me learn about your medical history and analyze your skin type, acne type, and product tolerance. You will learn how to use the products slowly at first, to keep irritation and dehydration minimized while your skin adapts to the new regimen. Product adjustment will happen over time, as your skin becomes tolerant of the active formulas.
Skin ScriptTM products are also used in treatments and sold for home care.
Radiant You is now available to ship products directly to you for free. Contact 941-313-4392 for great skincare delivered to your doorstep!